We Promote You
We love what we do. We are passionate about helping others succeed and meet their goals.
Our team of experts, (Team ICE), will do the necessary research to figure out the best solution for your specific needs. We put together the precise combination of services for you, acting as your personal Brand Specialist. We offer media, promotions and ad campaign services.
Read more
Our Services
Exclusive Membership and Events
Radio and Podcasts
Digital and Print Publications
Social Media Promotions
Online Advertisement
Magazine Features
Sponsorship Opportunities
Read more
About Us
Our mission is to help individuals and businesses throughout the world reach their goals by providing the necessary resources, inspiration and innovative ideas.
ICE MEDIA ENTERTAINMENT is a dynamic media and promotions company providing solutions to build brands and increase audience visibility.

Headquartered in Richmond, Virginia. Studios in New York and D.C.
Read more
December 11, 2019
One of the most important ways to sustain profits in your business is to create new products and services that your targeted audience will be eager to buy. You can accomplish this in a number of ways. The most obvious is the new product launch.
December 4, 2019
Customers are looking for solutions that actually work and offer good value. They are constantly asking the question, "What's in it for me?" With so many websites and businesses online, you need to answer that question from the moment they discover one of your products online.
November 29, 2019
How can you beat the odds to get more of your satisfied customers to spread the word about your products and services? Check out the various ways in this article on how you can increase the number of referrals you get for your business.
Files for download
NOTICE: Current files reflect from Jan. 2014 to Jan. 2019. To request an updated media kit, please send email to: media@icemediaent.com.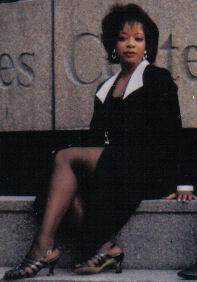 Ilene Carol
CEO & Sr. Consultant
---
Contact and connect with Ilene Carol, for additional information about ICE Media Entertainment and for media inquiries.
"The difference between a successful person and others is not a lack of strength, not a lack of knowledge, but rather a lack of will." -- Vince Lombardi
Ilene Carol has been a passionate advocate for ALS since 2009. Her father, a war veteran, lost his battle to ALS in 2006. She has helped to support those diagnosed with ALS and their families through her blog by offering support topics and resources. Starting in 2010 she launched a digital publication centered on the Walk to Defeat ALS to help raise awareness to the illness.

Ilene's love of sports coupled with her passion for writing led her to interviewing professional athletes for her magazine creations. She now focuses on creating content to help empower women, as well as, interviewing successful men in various fields, hoping that telling their story will inspire our male youth.

As a motivational speaker, Ilene is informative and engaging. With great enthusiasm, clarity and presence, she educates her audiences with timeless strategies and from her own personal experiences. Her topics include, having an entrepreneurial spirit, achieving personal goals and being the best you can be.

With her expert knowledge, dynamic presence and worldwide connections, Ilene makes an ideal Brand Ambassador. She can embody your brand identity and values, representing your brand in a positive light to promote awareness and customer engagement.

Ilene enjoys building brands and being involved in creative projects that contribute to turning a client's vision into a reality.