The Bio for Walter Jakubowski
Walter Jakubowski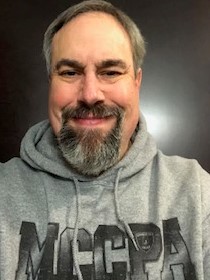 Walter Jakubowski was born on Feb. 20, 1967 and grew up in Crestwood, Illinois, which is 20 miles South West of Chicago. At a young age he loved the movies and how they were made. Walter took his father's 8mm film camera and made homemade movies using his family and friends.

He decided to do what he loved and that was to become a filmmaker. Walter holds a B.A. degree in TV/Video/Film Production from Governors State University. He also studied film at Manatee Community College in Florida, an extension to Florida State University Film School.

Walter has participated in various Film workshops, for example Fletcher Chicago Lighting workshop, Panavision Camera workshop and Action/Cut Film and TV Directing workshop. He is also an active member of The Chicago Filmmakers and Independent Feature Project Midwest.

Walter Wrote, Produced and Directed such Independent films as: "Squeeze," a short film that won best short at the Sarasota Film Festival, "Revision," "Hand Prints," "The Unforgotten One," "Fight the Urge," "The F-Files" and more. He also directed "OnLocation" a 24 episodic TV show, as well as, commercials such as "Kit Kat," "McDonald," "Sysco, Inc.," "Jewel", "Dominick's","Publix", "Kash & Karry", and "Food Lion."

He also worked for Post Effect Productions, (which creates TV commercials), Bill Kurtis Productions on "Investigative Reports" and was on the set of "Early Edition" as a Directors Assistant. Walter worked for two years at the GSU television Studio as a Director. Recently Walter worked at CAN TV as a director for the Public Access channel, and he took a refresher course in TV/Film Production.